The associative museum
Installed in a side-building of the old presbytery, which has turned into the city hall, the archeological museum was created in 1985 by the friends of Old Plassac association in order to present the diverse furniture elements discovered during the digging of villas.

The entrance is on the left in a room, where a series of signs presents the story of the site and antique constructions with comparison plans and photographic documents. It's good to notice that there is a 615- 616 copy of the bishop Bertechramnus - St Bertrand 's will which bequeaths his property to his church of Mans.
Two elements of the composite Doric column are exposed. On the Western wall, mural paintings and signs with a characteristic decoration dating from the 3rd century, (late Pompeiian style) exhibit the richness on the 1st century aristocratic palace.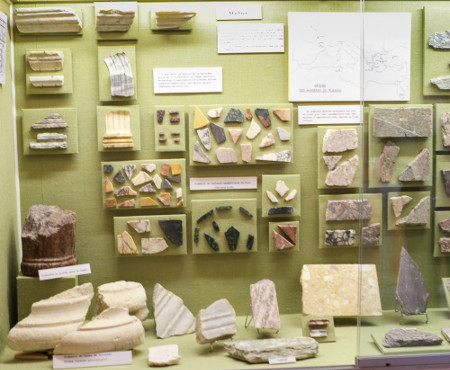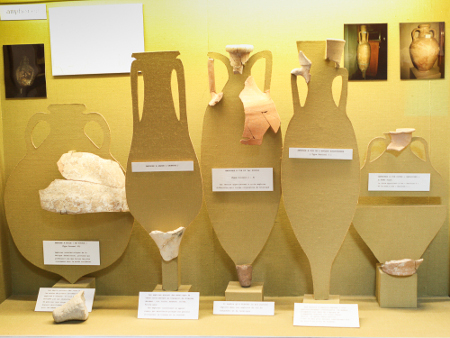 Upstairs, in the Eastern room, other mural paintings, signs and architecture decoration, marble fragments and porphyry can be seen as well as black and white mosaics. In the Western room, the furniture exhibited in the thematic windows help to understand the daily life all along the history of villae: different tools, currencies, Samian pottery, luxurious and common pottery with graffiti in some cases, amphorae of which some are said to be" from Bordeaux"
The terra cotta construction materials, roof tiles fill in two windows. In the middle of the room, next to toilet fixtures, parures, ornaments, fibulae, glasses, two bronze statuettes, a tricorn bull and a high priest are all the witnesses of the religious family life.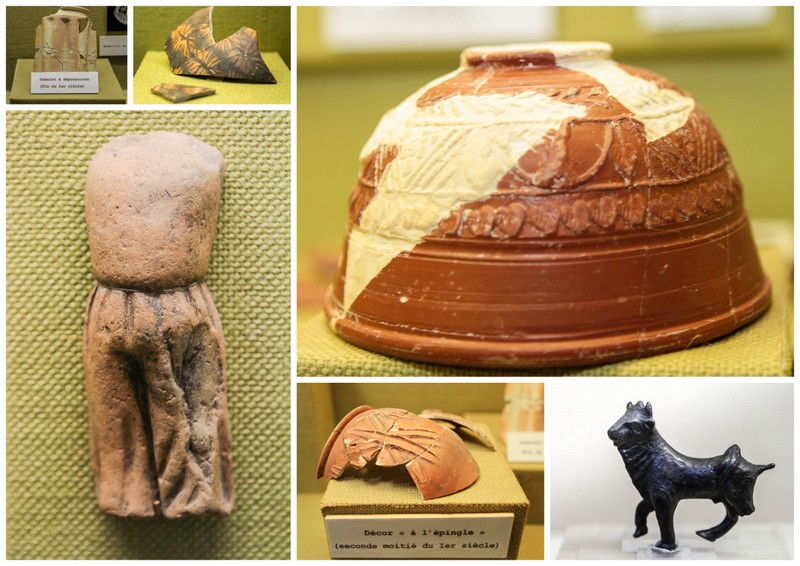 A piece of fluted column has been replaced in the museum courtyard. It was used as a curbstone of a dug well at the locality Lers. That piece is likely to come from a Bordeaux public monument and arrived like a ballast stone in Plassac.